Fall 2023 Dates TBA!
Interested? Email Kay Davis (krawls7@lsu.edu).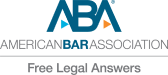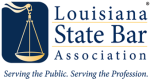 The Louisiana State Bar Association (LSBA) launched LA.FreeLegalAnswers.org, a new website that connects low-income individuals with attorneys. Through the website, attorney volunteers will be able to log in whenever and wherever they like to anonymously respond to legal questions submitted by individuals who could not otherwise afford to consult an attorney. To learn more about LA.FreeLegalAnswers.org, please click here to review a PDF document that details how the site will fit into the nationwide effort, how the site works for users, how users are screened, and how the site functions for attorney volunteers. Learn more about the program here.
The LSBA and PILS have collaborated in the past on hosting Free Legal Answer Events via Zoom where a law student and attorney are paired together to answer legal questions posed by individuals on the site.  The Fall 2022 Free Legal Answer upcoming dates are below and only available to 2Ls/3Ls. If you are interested in participating, please email Kay Davis, PILS Pro Bono Chair, at krawls7@lsu.edu.