Due to the uncertainty generated by the development of Tropical Storm Nate, which may make landfall in Louisiana as a hurricane, the Tucker Lecture has been rescheduled from Tuesday, October 10 to:
Thursday, October 19th
lecture at 6:00 PM and reception to follow at 7:30 PM,
LSU Law Center's McKernan Auditorium.
Please join LSU Law and the Center of Civil Law Studies for the 40th John H. Tucker jr. Lecture in Civil Law.
From La Beauce to Le Bayou: A Transsystemic Voyage
Given by
Professor Rosalie Jukier
McGill University
La Beauce, a region of the province of Quebec that stretches along the Chaudière River, is located about 30 minutes south of Quebec City. An enchanting part of Quebec, it is a popular tourist destination particularly for those who enjoy outdoor activities. Le Bayou refers to the low-lying wetlands found primarily in the southern part of Louisiana, home to alligators, crawfish, catfish and Cajun culture. In addition to being an attractive tourist destination in Louisiana, le Bayou is a defining feature of this part of the United States.
In this lecture, McGill University Professor Rosalie Jukier will guide the audience from la Beauce to le Bayou, from Quebec to Louisiana, from Montreal to Baton Rouge, from McGill to LSU, using a transystemic itinerary that will showcase the unique way of teaching and thinking about law that has defined the program of legal education, and our imaginations as legal scholars.
Just as la Beauce and le Bayou are different places with different geographical features, so too are Quebec and Louisiana different legal jurisdictions. However, they are, in many ways, sister jurisdictions, sharing a common mix in their legal systems.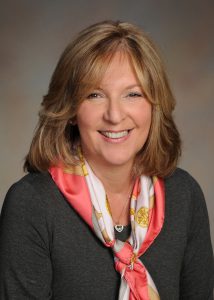 Rosalie Jukier is a Full Professor in the Faculty of Law at McGill University where she has been teaching since 1985 both in the civil and the common law legal traditions, primarily in the areas of Contractual Obligations and Judicial Institutions and Civil Procedure.
RSVP to ccls@lsu.edu or 225-578-7831