Dr. Enrica Bracchi and Dr. Dominique Garreau, Associate Professors at the University of Nantes, are visiting at LSU Law from April 5 to April 15. Dr. Garreau is the founder and head of the Nantes Master's program in Trilingual Legal Studies, combining legal education with the study of two foreign languages and legal systems. Within the partnership agreement between LSU Law and University of Nantes, more than ten Nantes students have done an internship at the LSU Center of Civil Law Studies (CCLS), to do legal translation (Louisiana Civil Code from English to French; translation of doctrinal texts) and interpretation work on academic and professional conferences. The visit of Drs. Bracchi and Garreau coincides with the presence of Lucie Talet, who interns at the CCLS between March and July. Two Nantes students have already joined the LL.M. at LSU: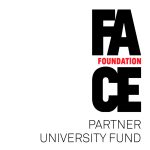 Anouk Guéroult-Bellone (class of 2015) and 2015-intern Sara Vono (class of 2016). The program is sponsored by the Partner University Fund, supporting transatlantic partnerships around research and higher education, a collaboration between the French government, American private donors and the FACE Foundation.
On April 7, 2016, Mr. Grégor Trumel, Consul General of France, met with the LSU Law French visitors at the French Consulate in New Orleans, insisting on the cultural and economic importance of vibrant academic and professional cooperation between France and Louisiana.
Photo: from left to right, Dr. Olivier Moréteau, CCLS director, Nana Agyemang, Nantes student interning with Louis Koerner, Lucie Talet, CCLS intern, Dr. Enrica Bracchi, University of Nantes, Grégor Trumel, Consul General of France, Anouk Guéroult-Bellone, LSU LL.M., Dr. Dominique Garreau, University of Nantes, and Jason Maison-Marcheux, CCLS research associate.