News
The Cybersecurity 202: Arrest at Mar-a-Lago spotlights simple but pervasive threat of thumb drives
Gizmodo: Malware Is (Probably) Coming… If You Pirated Game of Thrones.
https://gizmodo.com/malware-is-probably-coming-if-you-pirated-game-of-1833751147
CAIR to Challenge Constitutionality of Federal Watchlist at April 4 Virginia Court Hearing
More than 1,000 private entities have access to terrorism watch list, government says
Assignment
Finish Chapter 15.
Slides – Chapter 15 – Cyber Operations (revised)
Read Chapter 19 – COVERT ACTIONS IN PRINCIPLE AND PRACTICE
Slides – Chapter 19 – Covert Actions
Resources
We are not going to parse this in detail. It is also in the book at p. 518. The key take away is that it is an Executive Order, not a statute or even a regulation – what does that tell us about the President's discretion in following its details?
A student asked the very relevant question – does Section 702 of the FISA Amendments replace the original FISA provision.
The revised 702 (1881a) procedures do not displace the original FISA procedures.  You can see how they fit by looking at statute structure: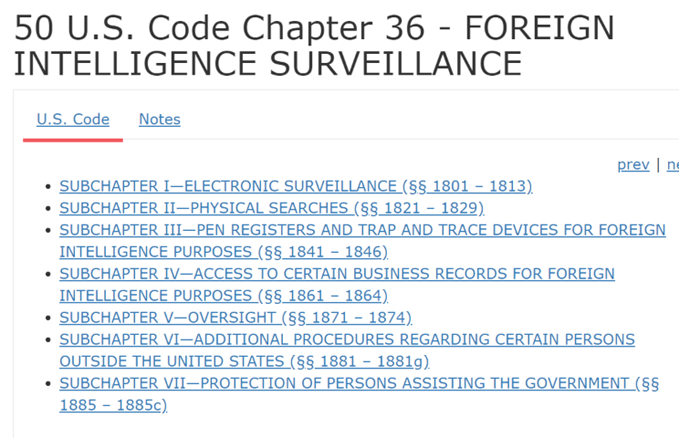 https://www.law.cornell.edu/uscode/text/50/chapter-36
This shows that the amendments are a new section, not one that displaces the previous sections.