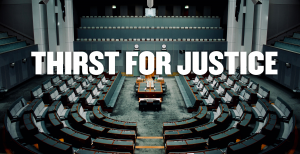 Thirst for Justice (http://www.svdpbr.org/Projects.aspx) is a legal clinic where the underprivileged in the Baton Rouge community will have the opportunity to consult with an attorney. Thirst for Justice provides legal referral services to needy men and women who often don't know where to turn for assistance in legal matters.
The program brings free legal advice to the community, helping them overcome transportation, communication, and financial barriers. Once an attorney has assessed the client's situation, the client may be referred to an agency that will possibly place the case with a volunteer attorney. To qualify, the individual's household income must be below the federal guidelines for poverty.
Baton Rouge Bar Foundation Board and staff members work closely with staff and Board leadership at St. Vincent de Paul to make the project a success. Law students who assist with intake play an integral part of this pro bono initiative. In addition to helping those in need, students get to see up-close the common legal issues facing the poor in our community by sitting in on the consultations.
Thirst for Justice: 1 student per shift
Wednesdays & Thursdays
3-5pm
Sign up here.  
For questions about this Pro Bono opportunity please contact Adam Laliberte and Brittney Esie (adamlaliberte117@gmail.com and besie1@lsu.edu).
On-site supervisor: Caroline Cooper (caroline@brba.org)