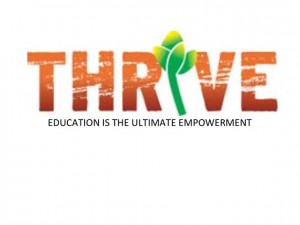 The THRIVE School is a Baton Rouge live-in charter school for at-risk youths. Started in 2011, THRIVE Academy serves to empower students from underserved Baton Rouge communities and prepare them academically and personally for success in college and beyond. THRIVE believes that…
 Education is the ultimate empowerment.
 All children have the potential to be independent thinkers.
 In nurturing the whole child.
In the resilience of children.
Children have the ability to stand up for themselves.
Children learn better when they are healthy, well rested, safe and secure.
 The cycle of poverty can be broken by promoting independence and self-sufficiency.
Volunteers at THRIVE participate in free-time after school, tutoring, and custodial work to assist in the school beautification process. Volunteers do not undergo training. Simply partake in a short guided tour and you are ready to go!
Interested in volunteering? Please email Education and Youth Outreach Chair Hannah Mayeaux (see officers tab under contact us).