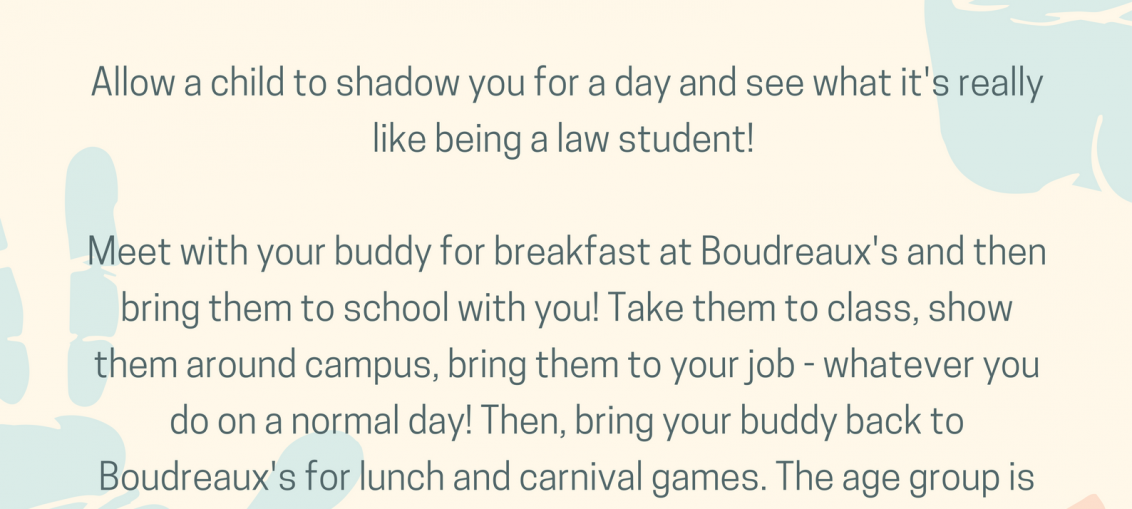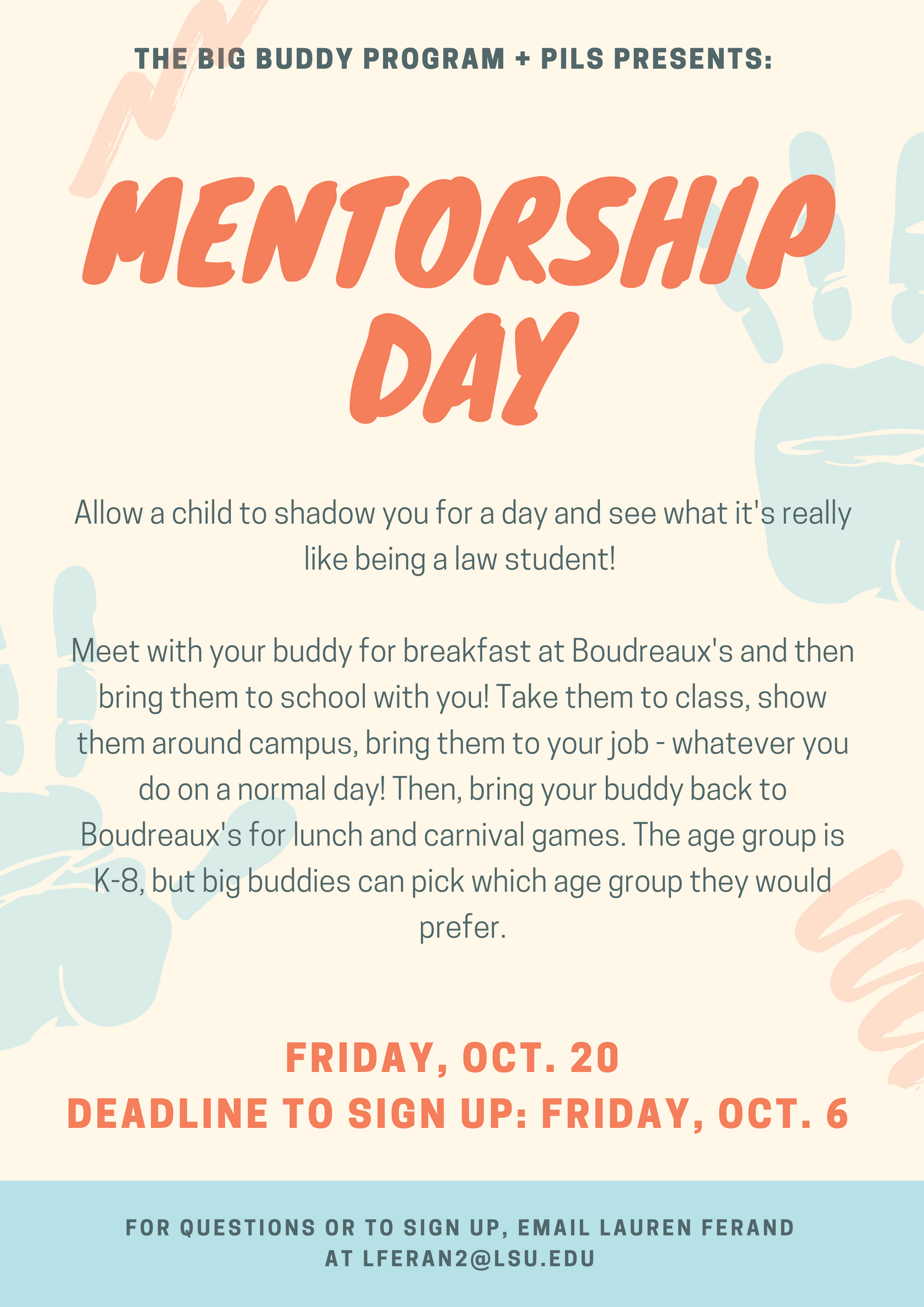 Day of the Mentor was established to bring awareness to the service of mentoring and to motivate members of our community to get involved and make a difference in the life of a child. This rewarding event matches individuals in the community to spend a day with youth who would benefit from establishing a relationship with a caring adult. We hope you will accept our invitation to join us on Friday, October 20, 2017 for the 19th Annual Day of the Mentor. By working together, we can eliminate poverty, crime and ensure that under-supported youth achieve academically. 
Meet with your buddy for breakfast at Boudreaux's at 8 a.m. and then bring them to school with you! Take them to class, show them around campus, bring them to your job – whatever you do on a normal day! Then, around 12 p.m., bring your buddy back to Boudreaux's for lunch and carnival games until 2 p.m. The age group is K-8, but big buddies can pick which age group they would prefer.
If you want to participate but you're worried about running out of things to do with your buddy, let us know and we'll help you out!
To sign up, email Lauren Ferand at lferan2@lsu.edu by Friday, Oct. 6.