Updated
News
In re Downstream Addicks, No. 17-9002, 2020 WL 808686 (Fed. Cl. Feb. 18, 2020)
In re Upstream Addicks & Barker (Texas) Flood-Control Reservoirs, 146 Fed. Cl. 219 (2019)
Draft article discussing the St. Bernard case: A Radical Proposal: Does St. Bernard Par. Gov't v. United States allow the Federal Government to Step Away from Flood Protection and Create Wild Seashores and Wild Rivers?
This case arose from claims brought by property owners in St. Bernard and New Orleans claiming that the MRGO (Mississippi River Gulf Outlet) canal increased the flooding from Hurricane Katrina and after. This is the same junk science that was used in the Katrina Levee Breech Cases, which were ultimately dismissed for FTCA immunity. These claims were an end run around the FTCA, claiming a constitutional taking, which does not have a discretionary authority defense. The Court of Claims ruled in favor of the property owners in: St. Bernard Par. Gov't v. United States, 121 Fed. Cl. 687, 690-91 (2015). This was reversed and the claims dismissed by the Federal Circuit, which hears appeals from the Court of Claims:
St. Bernard Par. Gov't v. United States, 887 F.3d 1354 (Fed. Cir. 2018)
The claims are unfounded because MRGO has no effect on flooding. The area floods because it is very low, at most a few feet above sea level, and it is subsiding as sea level rises, thus the flooding gets higher each year. When the surge from Katrina ashore, it had a 20+ foot surge that inundated the entire land mass from the Gulf of Mexico past the MRGO. This is an image of a refrigerator in a tree in St. Bernard Parish that is located between the Gulf and MRGO. In the background, the support pillars for a washed away house are visible. It is illustrates the wall of water that washed over everything.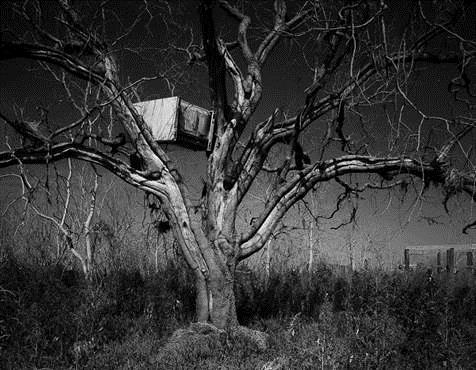 The plaintiffs' theory is that MRGO and the levees funneled water into the New Orleans and caused the levees to break. Their models of the surge are based on outdated elevation data that ignore the huge amount of subsidence in this area. When the elevations are corrected, there is no more MRGO funnel: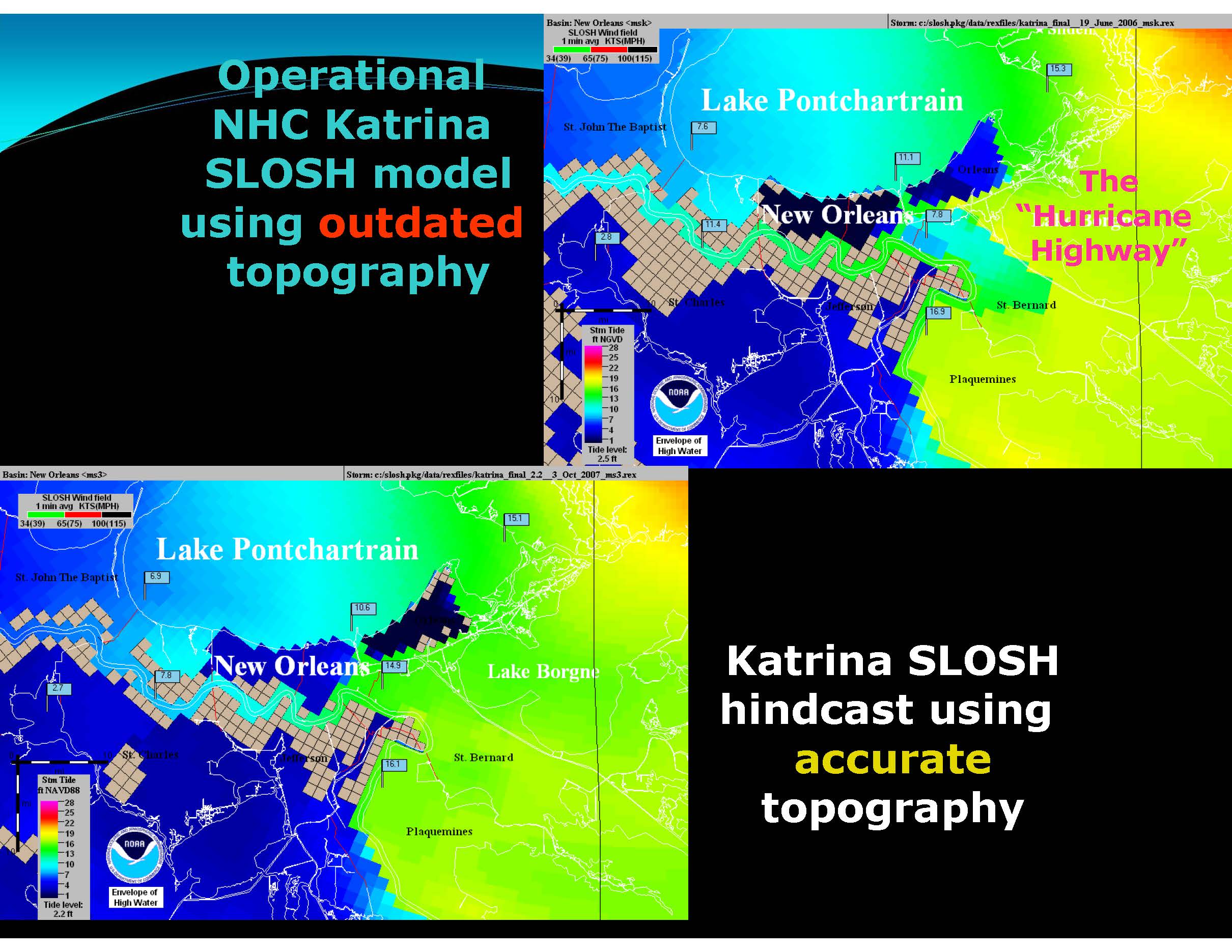 The Corps presented definitive surge modeling testimony which showed that concluded that MRGO does not affect surge. (Full set of slides.)
St. Bernard Par. Gov't v. United States, No. 05-1119 L, 2016 BL 143482 (Fed. Cl. May 04, 2016) – opinion assessing damages.
The case has been appealed and argued to the Federal Circuit. There is no decision by the court at this time. Brief of the Plaintiffs – MRGO Takings Case; Brief of the Government – MRGO Takings Case; and Brief of the Propery Rights Foundation – MRGO Takings Case
Related Takings Cases
Alford v. United States, 961 F.3d 1380 (Fed. Cir. 2020) – applying the net benefits doctrine from St. Bernard.
Ideker Farms, Inc. v. United States, No. 14-183L, 2018 WL 1282417 (Fed. Cl. Mar. 13, 2018)
(To be continued.)