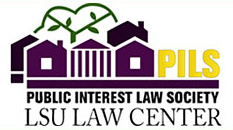 Ever wanted to be a part of the public interest initiative serving in southern LA? Curious about how to use your developing legal skills to help others? Want to meet judges, attorneys, and others who share your passion for serving the common good?
Well then we want you! Students who are interested in joining PILS or would like to be included in our weekly pro bono and community service emails should click here. Joining PILS is completely free, and by filling out our membership form you will automatically be notified about our upcoming meetings, events, and other initiatives this year.
Welcome to the club!
JOIN US FOR FALL DAY OF SERVICE 2014!!!
What: Fall Day of Service is a school-wide day of service. The goal of the event is to have the population of PMH participate in community service together. The volunteer locations are all in and around the Baton Rouge area.  All service will last only four hours! So, sign-up with friends and pass a good time helping others.
How: All Volunteers will meet at the LSU Law Center Plaza August 23rd @ 8:00am-9:00am to receive their assignments and eat breakfast provided by Dunkin' Donuts! Then, the groups will head out to volunteer at various locations around the Baton Rouge community from 9:00am-1:00pm. After the service hours are complete PILS will host lunch at the Plaza provided by Rotolo's Pizzeria and Raising Cane's!
If you have a questions or concerns contact Ashley Plunkett: aplunk1@tigers.lsu.edu
Where: Volunteer Locations include:
Baton Rouge Recreation Department (3 locations) – Park beautification including painting.
Cat Haven – Cleaning facilities and socializing animals.
Connections for Life – CFL has a warehouse that they are moving out of and we will be helping them complete the move out.
Friends of the Animals – Cleaning facilities and socializing animals.
Habitat ReStore – Assist in labeling, sorting and assembling re-purposed building supplies.
St. Vincent de Paul – TBA
Volunteers in Public Schools – Packing and organizing textbooks.